Featured Products
Click Image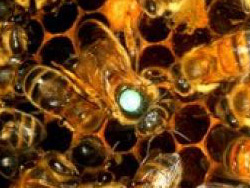 <! Long Description Below, end with /FONT > Royal Jelly Extract
Royal Jelly is a nearly perfect anti-aging formula, containing a rich amount of proteins and vitamins essential for the healthy function of the body and skin.

Researchers in France and Germany have found that royal jelly can help improve the overall health of collagen production, skin tone, and elasticity. Royal Jelly has been found to soften skin and minimize the appearance of wrinkles, shrink pores, eliminate dull and sallow tone, and even treat conditions such as eczema.


KAO Essential Damage Care - Rich Premier Shampoo - 500ml Pump Bottle (4113b)



Shampoo uses honey, royal jelly extract and hydrolyzed conchiolin protein to penetrate damaged hair, leaving it softer, stronger, and more natural looking. Imported from Japan, comes with English usage and detailed ingredients.







KAO Essential Damage Care - Rich Premier Conditioner - 500ml Pump Bottle (4114b)



Conditioner uses honey, royal jelly extract and hydrolyzed conchiolin protein to penetrate damaged hair, leaving it softer, stronger, and more natural looking. Imported from Japan, comes with English usage and detailed ingredients.







KAO Essential Damage Care - Nuance Airy Shampoo - 500ml Pump Bottle (4120)



Shampoo uses honey, royal jelly extract and hydrolyzed conchiolin protein to penetrate damaged hair, leaving it softer, stronger, and more natural looking. Imported from Japan, comes with English usage and detailed ingredients.







KAO Essential Damage Care - Nuance Airy Conditioner - 500ml Pump Bottle (4121)



Conditioner uses honey, royal jelly extract and hydrolyzed conchiolin protein to penetrate damaged hair, leaving it softer, stronger, and more natural looking. Imported from Japan, comes with English usage and detailed ingredients.







KAO Essential Damage Care - Rich Premier Shampoo - 200ml (4115)



Shampoo uses honey, royal jelly extract and hydrolyzed conchiolin protein to penetrate damaged hair, leaving it softer, stronger, and more natural looking. Imported from Japan, comes with English usage and detailed ingredients.







KAO Essential Damage Care - Rich Premier Conditioner - 200ml (4116)



Conditioner uses honey, royal jelly extract and hydrolyzed conchiolin protein to penetrate damaged hair, leaving it softer, stronger, and more natural looking. Imported from Japan, comes with English usage and detailed ingredients.







KAO Essential Damage Care - Nuance Airy Hair Treatment - 180g (4124)



Hair Treatment uses honey, royal jelly extract and hydrolyzed conchiolin protein to repair damaged hair. Perfect for color treated hair, permed hair, and damaged hair due to hair iron and blow drying.





Our Price: $18.25
Earn TrueRewards: 90


Sorry, Item Discontinued
Not yet reviewed - Be the first!




KAO Essential - Rich Damage Hair Care Set: Shampoo and Conditioner - Two 480ml pump bottles (4932)



Shampoo and Conditioner both feature honey, royal jelly extract and hydrolyzed conchiolin protein to penetrate damaged hair, leaving it softer, stronger, and more natural looking.







KAO Essential Damage Care - Rich Premier Hair Treatment - 180g (4117)



Hair Treatment uses honey, royal jelly extract and hydrolyzed conchiolin protein to repair damaged hair. Perfect for color treated hair, permed hair, and damaged hair due to hair iron and blow drying.





Our Price: $18.25
Earn TrueRewards: 90


Sorry, Item Discontinued
Average rating :





KAO Essential Damage Care - Nuance Airy Hair Care Set: Shampoo and Conditioner (two 500ml pump bottles) (4126)



Shampoo and Conditioner both feature honey, royal jelly extract and hydrolyzed conchiolin protein to penetrate damaged hair, leaving it softer, stronger, and more natural looking.





List Price:

$36.00
Our Price: $29.97


You Save:

$6.03 (17%)


Earn TrueRewards: 180


Sorry, item currently
not available.
Average rating :








Our Guarantee
Click for Details
100% Satisfaction Guarantee
No-Hassle 30-Day Returns
Full Product Refunds

Shopper Benefits
Get a FREE GIFT with your order!
Free Samples with most orders!
Fast Shipping on in-stock items
Fully Detailed Ingredients
Clear Instructions

Testimonials
Click for More
''excellent product!''
''This soap was to replace some other charcoal-based soap I used in the past. I will not go back to the other brand, now, actually. The soap is not...''
(Item 5013)

''Thanks''
''Problem-free transaction. Thanks!''
(Item 4008-30)

''love love love''
''Love this product!''
(Item 7011)



Secure Payments
Click for Details
Full SSL order environment
We do not sell your information
We accept all major credit cards:
We are also a verified PayPal member:

Your IP Address
For security, your IP address is recorded as:


52.23.219.12